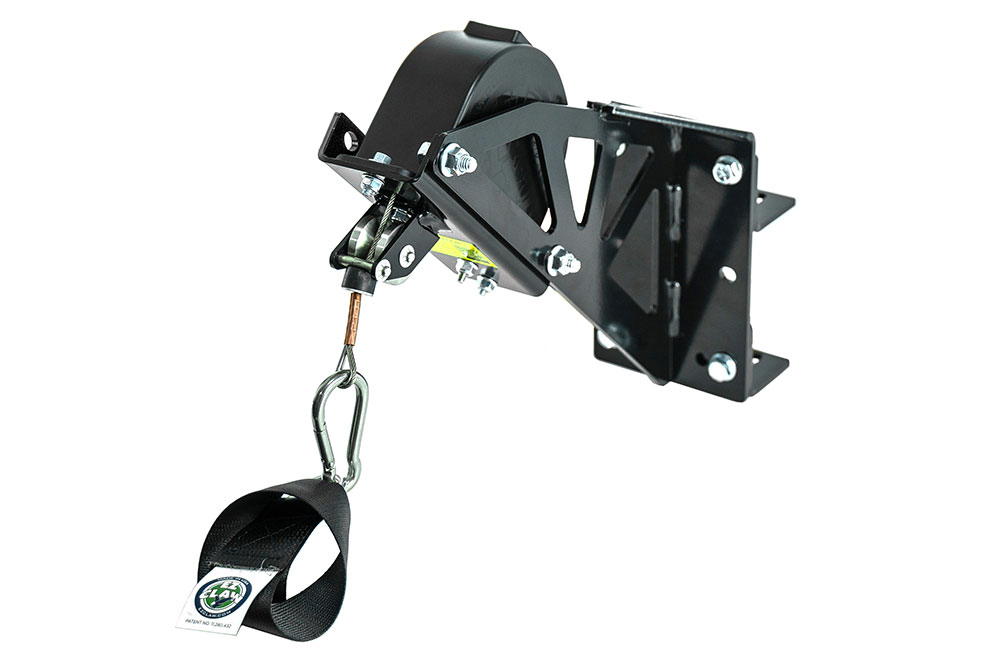 EZ Claw Versa Mount 3-in-1 Wrapped Line Saver Kit with International Airfoil Adapter
SKU: EZC10008
EZ Claw Versa Mount 3-in-1 Wrapped Line Saver Kit with International Airfoil Adapter
SKU: EZC10008
Description
This Versa Mount Kit comes with an International Airfoil Adapter to make it easy to mount the system on International day cab semi tractors with cab-mounted airfoil using a C-channel profile. It is designed for use with 3-in-1 air and electric lines and is laser-cut and robotically-welded for long-lasting durability and strength. The zinc-plated and powder-coated finish resists rust and ensures longevity. The kit provides 11" of clearance off the back of the cab. This keeps air hoses and electrical cords from rubbing against the back of the cab and also keeps them adequately supported off the catwalk. Hoses not included.
Specs
(1) 25 lb. tensioner and (1) sling for 3-in-1 lines
(1) Versa Mount Bracket Short, and (1) International Airfoil Adapter Bracket
Designed for International day cabs with a cab-mounted airfoil using a C-channel profile
Bracket creates a sturdy and flat location to mount the Versa Mount
Includes all mounting hardware and installation instructions
Find a Store
EZ PRODUCT FINDER:

Find the right product for your truck or trailer.