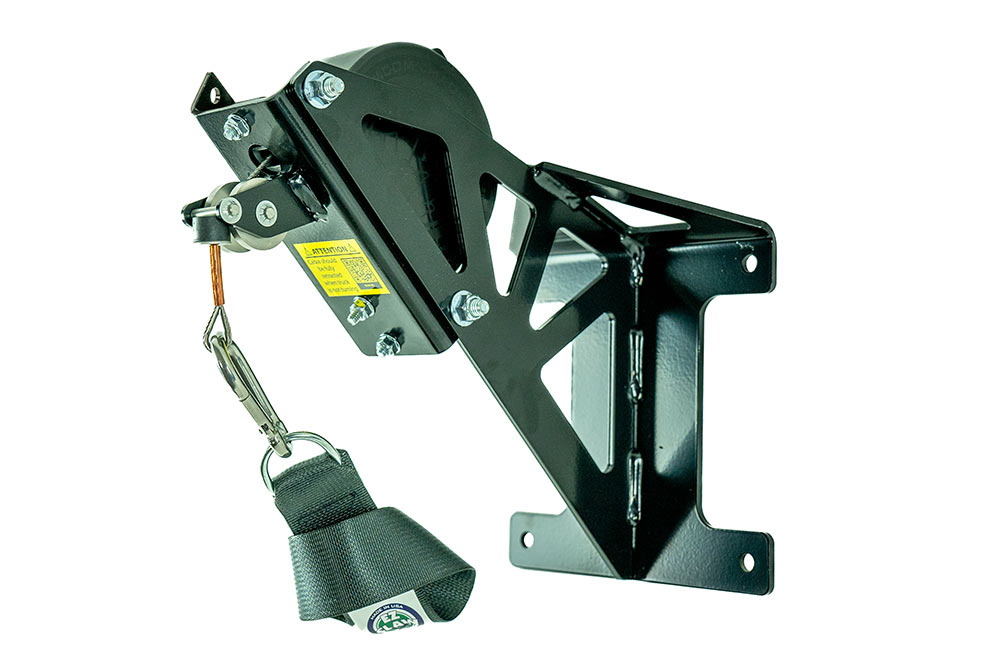 EZ Claw Flange Mount 4-in-1 Wrapped Line Saver Kit
SKU: EZC10024
EZ Claw Flange Mount 4-in-1 Wrapped Line Saver Kit
SKU: EZC10024
Description
This Flange Mount Kit is designed for use with 4-in-1 lines air and electric lines. It is laser-cut and robotically-welded for long-lasting durability and strength. Mounting hardware and a retractable, weatherproof tensioner with a stainless steel cable are included. The zinc-plated and powder-coated finish resists rust and ensures longevity. Keeping hoses from rubbing on the back of the cab, the Flange Mount provides 11" of clearance off of the back of the cab. Hoses not included.
Specs
(1) 30 lb. tensioner and (1) sling for 4-in-1 lines
(1) Flange Mount Bracket
Kit installs approximately 6' above the catwalk and keeps lines at least 6" off the frame and catwalk
Provides 11" of clearance off of the back of the cab
Mounting hardware included
Installation instructions included
Find a Store
EZ PRODUCT FINDER:

Find the right product for your truck or trailer.