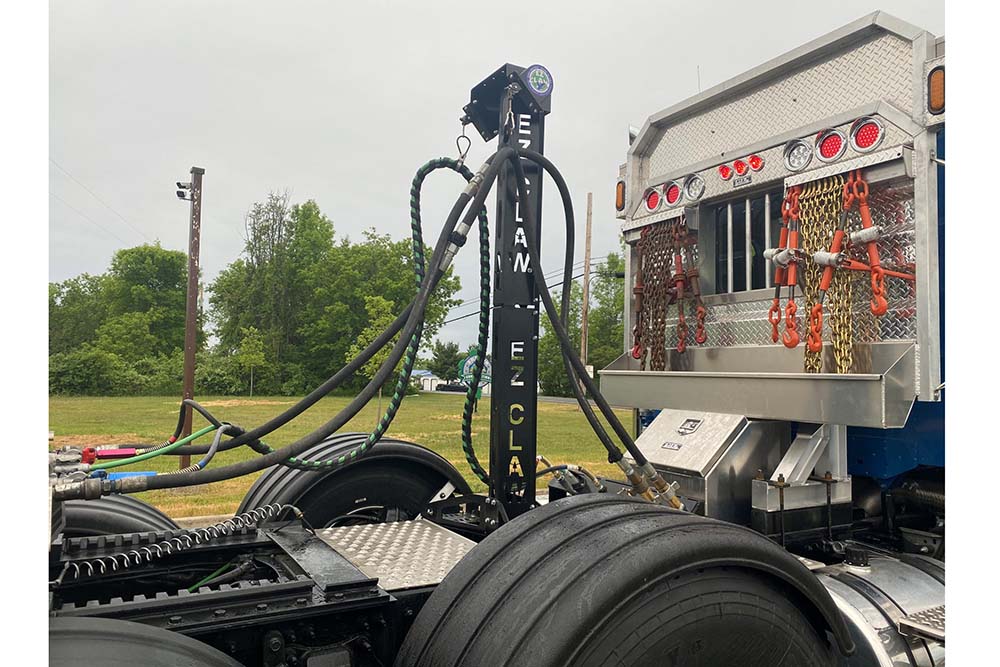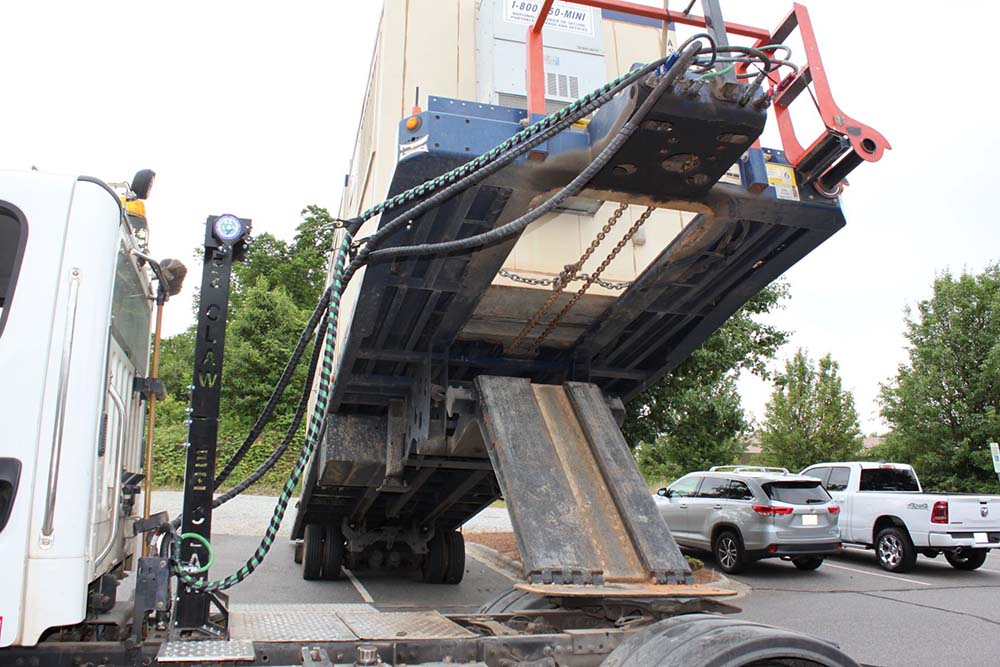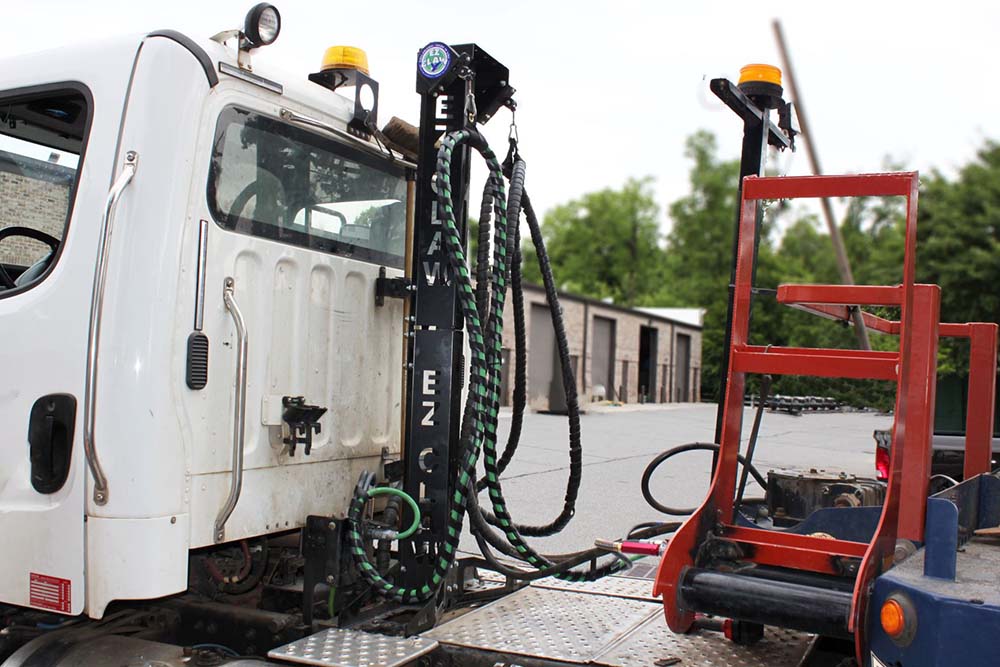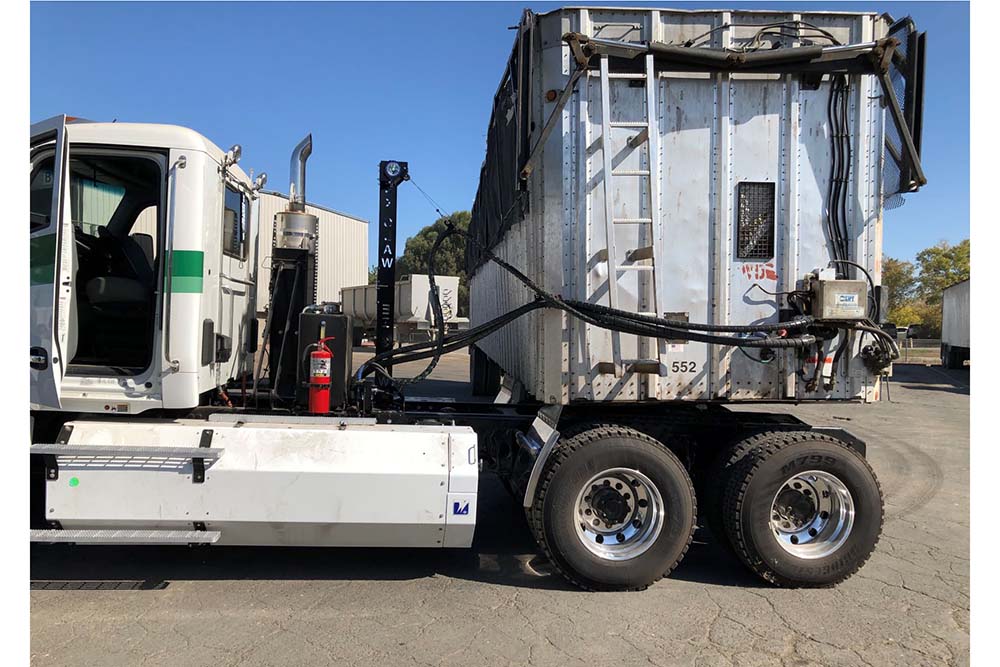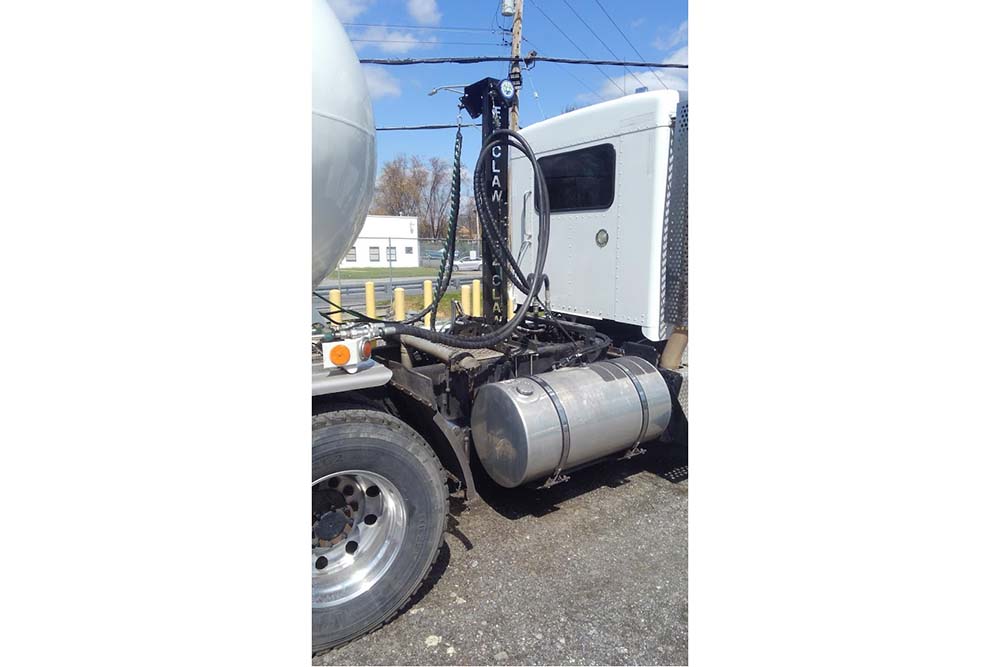 EZ Claw Center Post Mount
SKU: EZCCPM
EZ Claw Center Post Mount
SKU: EZCCPM
Description
Often used with hydraulic wet kits and tractors with longer wheelbases, the center post mount is laser-cut and robotically-welded for long-lasting durability and strength. The combination of zinc-plating and a powder-coated finish resists rust and ensures longevity. The CNC-bent post supports up to 160 lbs. of hoses and cables and can accommodate up to four EZ Claw tensioners. Mounting hardware is included, and the post can also accept additional lighting, alarms and cameras.
Specs
Frame-mounted solution for suspending pneumatic, electric and hydraulic hoses in a central location behind the cab
Reduces hose and line failure due to excessive, unsupported movements and/or rubbing
The 72" post keeps lines a minimum 6" off the catwalk
Supports up to 160 lbs. of hoses and cables
Mounting hardware included
Find a Store
EZ PRODUCT FINDER:

Find the right product for your truck or trailer.