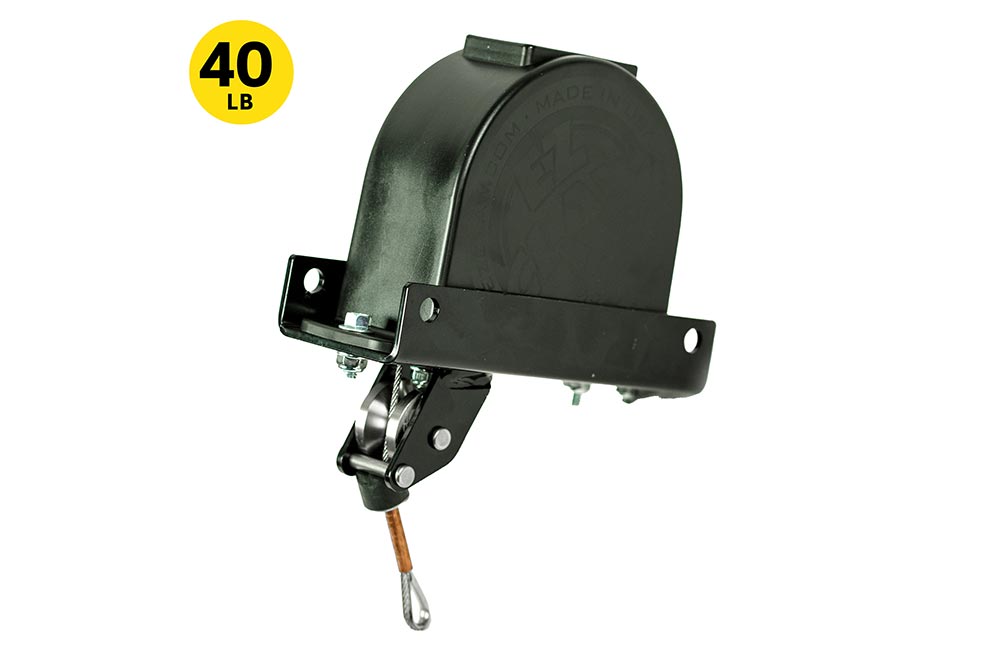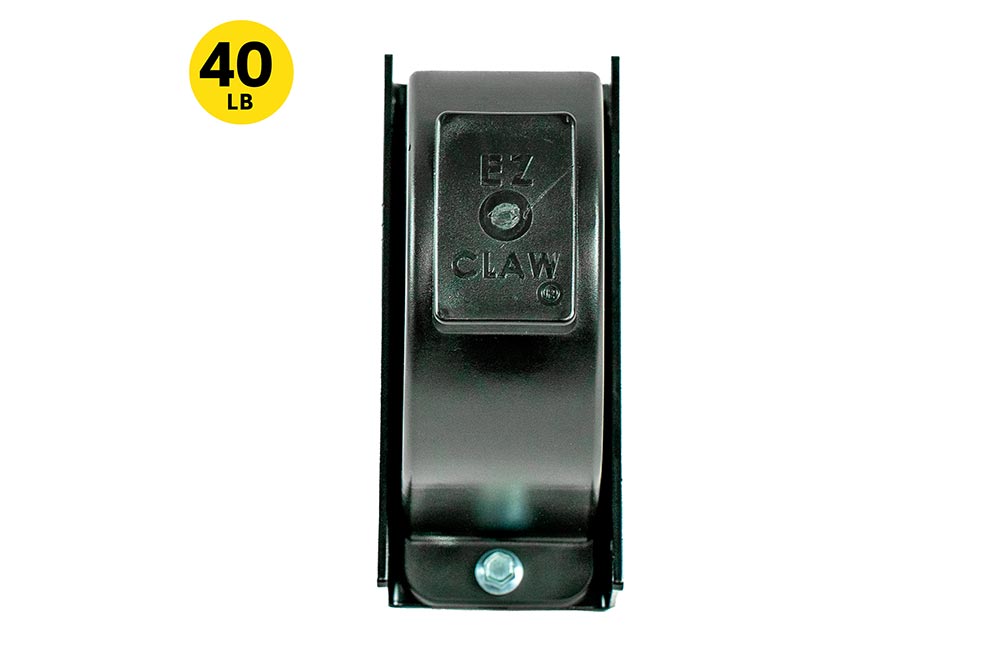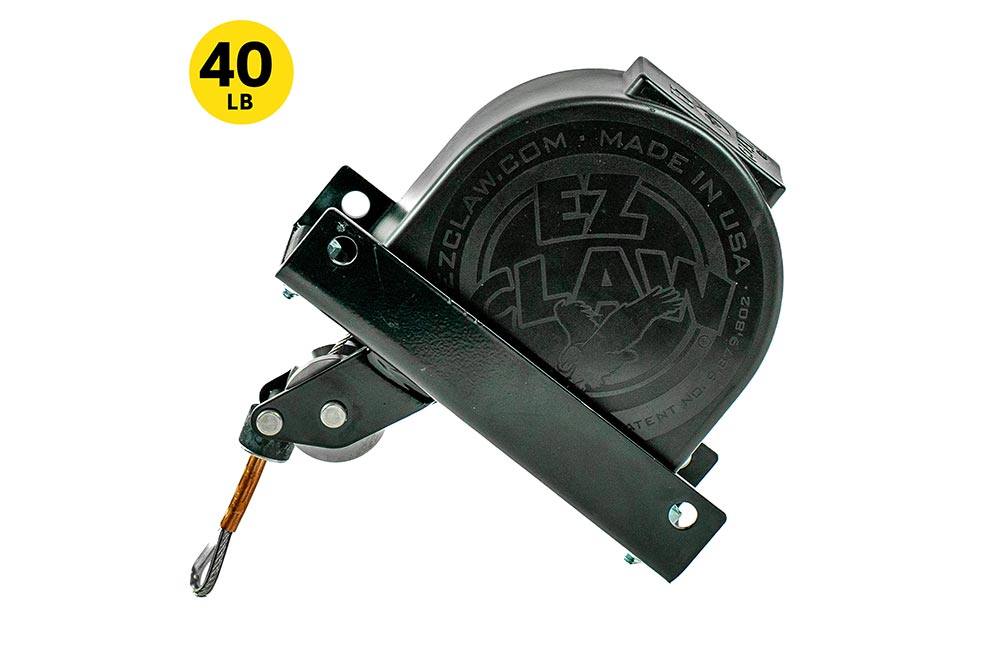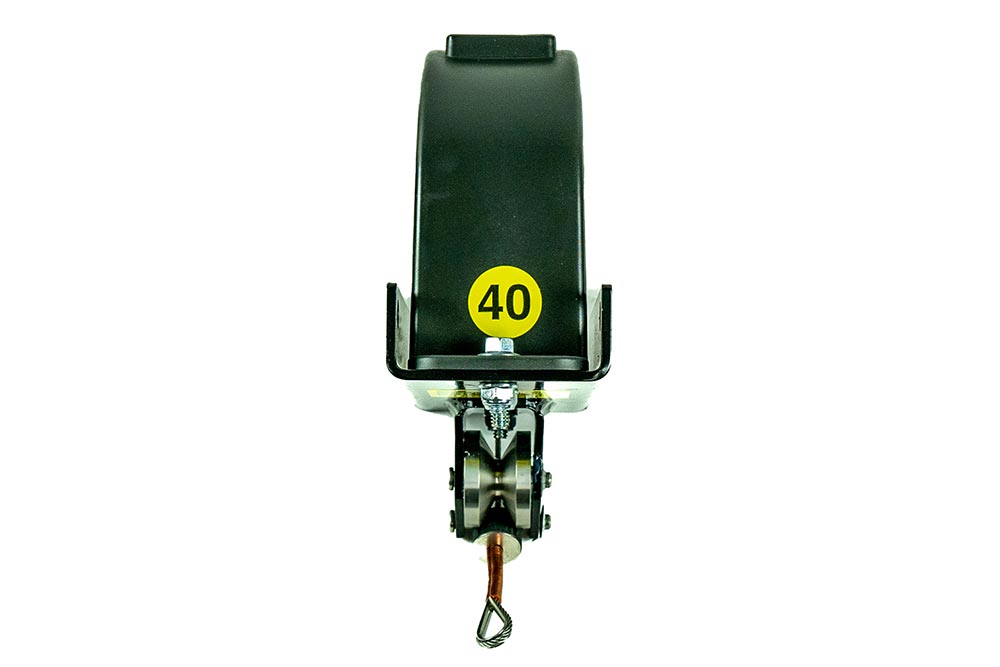 EZ Claw Universal Mount Hydraulic Line Saver
SKU: EZCT40U
EZ Claw Universal Mount Hydraulic Line Saver
SKU: EZCT40U
Description
Each tensioner features an internal recoil mechanism. As the semi makes a turn or backs into a dock, the stainless steel cable of the tensioner is extended. When the truck is then pulled straight the line retracts. The listed weight rating is how much the cable can support. A 40 lb. tensioner is recommended to handle hydraulic hoses. The cable is made from aircraft-grade, stainless steel and will not rust and break like a typical factory-installed spring sliding on a cab's towel bar.

This part just covers the tensioner. Mounting bracket, sling and spring clip sold separately. Mounting brackets are available for specific tractor manufacturers. With the correct bracket, this tensioner can also be installed on a headache rack, yard truck or center post.
Specs
Supports 40 lbs. of hydraulic hoses
Attaches to back of cab with bracket (sold separately)
Hooks to wrapped lines with sling and clip (sold separately)
Allows for 84 inches of overall line travel
Installation instructions included
Find a Store
EZ PRODUCT FINDER:

Find the right product for your truck or trailer.