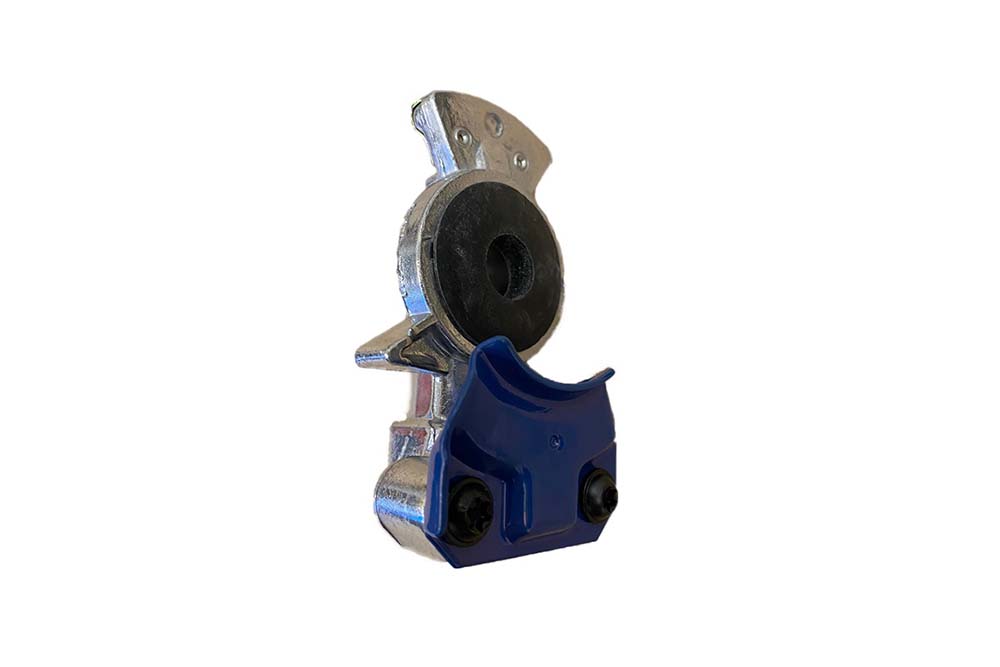 EZ Claw Emergency Blue Gladhand
SKU: EZCGHBLUE
EZ Claw Emergency Blue Gladhand
SKU: EZCGHBLUE
Description
Color-coded blue for use on the left side, the aluminum air connector includes a rubber grommet for an airtight seal. The female thread couples seamlessly with EZC3N1 and meets or exceeds SAE J318 standards. EZ Claw recommends carrying this spare in the cab of the semi for an in-the-field replacement and also recommends the use of thread tape for a tight seal on the hose end connection. SAE standards ensure the gladhand is DOT compliant.
Specs
Aluminum connector w/ rubber grommet
Exceeds SAE J318 standards
Find a Store
EZ PRODUCT FINDER:

Find the right product for your truck or trailer.